The summer season begins with the month of June and with it the arrival of shepherds and cows on the Velika planina. Cows and shepherds are coming to Velika Planina on Saturday, June 11th.
The first cable car takes you to the mountain at 8:00 a.m and it operates every half hour. The last cable car returning to the valley is at 6 p.m.
The Preskar museum opens its doors on Friday, June 9th and is open from Friday to Sunday, between 10 a.m. and 3 p.m.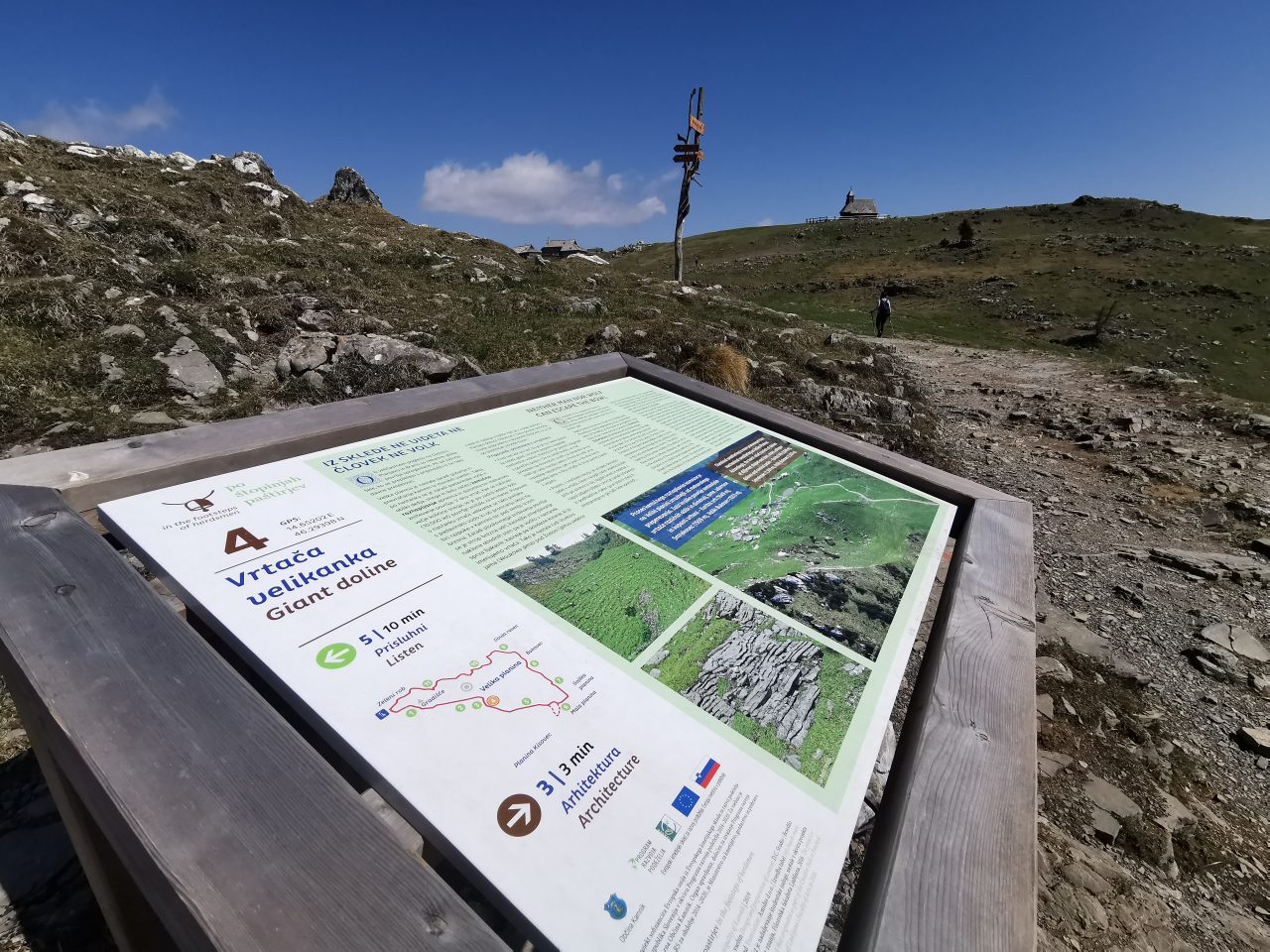 The museum is located in the herdsmen's settlement. It is distinguished by its appearance, since the small, grey herdsmen's hut is located in the stone part of the settlement.
After the Second World War, Andrej Preskar built his cottage with the original oval floor plan, as it was before the war. Today, this is the only cottage which is distinct from the other cottages with its shape, size and modestly decorated interior. Among other things in the cottage, there is also an example of "trnič"- a special sort of cheese known in this area.
Before visiting Velika planina, see all the detailed information on the link.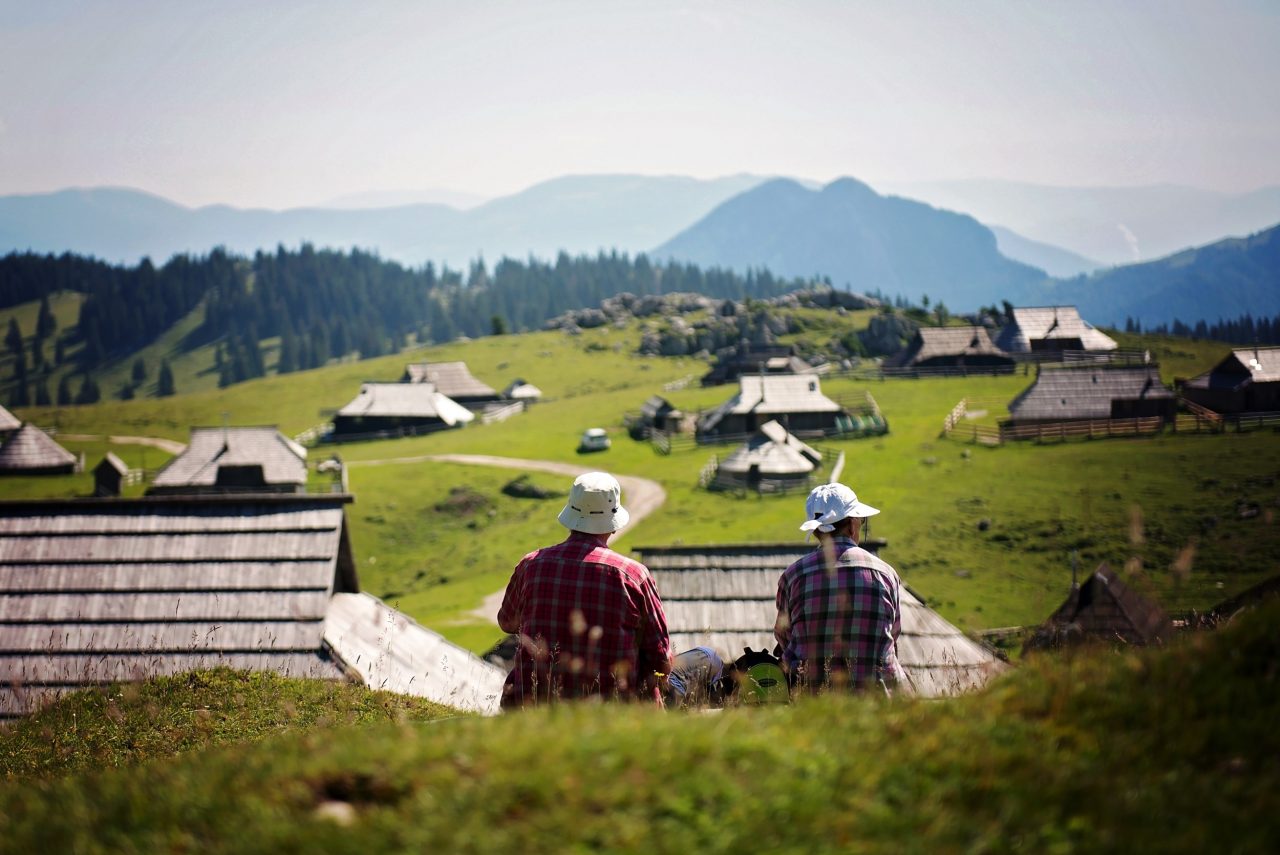 If you are visiting Velika planina with a group of people and you need any more informations, special offer, guided tour, please send us you inquiry on sales@velikaplanina.si.
You can see the price list of the cablecar HERE. You can also buy ticket online
Before visiting Velika planina, check the weather conditions. In the summer months, I advise everyone to go to the mountain in the morning, as the weather often deteriorates in the afternoon (afternoon storms).
Since the chairlift is curently not operating due to the construction of a new chairlift, you will have to walk up from the cablecar to the Zeleni rob restaurant. A slight ascent awaits you, about 30 – 40 minutes of walking. From the cablecar you continue straight along the macadam path. Restaurant Zeleni rob is located at 1612 meters above sea level, so you will overcome 200 meters above sea level on this route. The route is also suitable for less physically fit people. In any case, suitable hiking shoes are mandatory.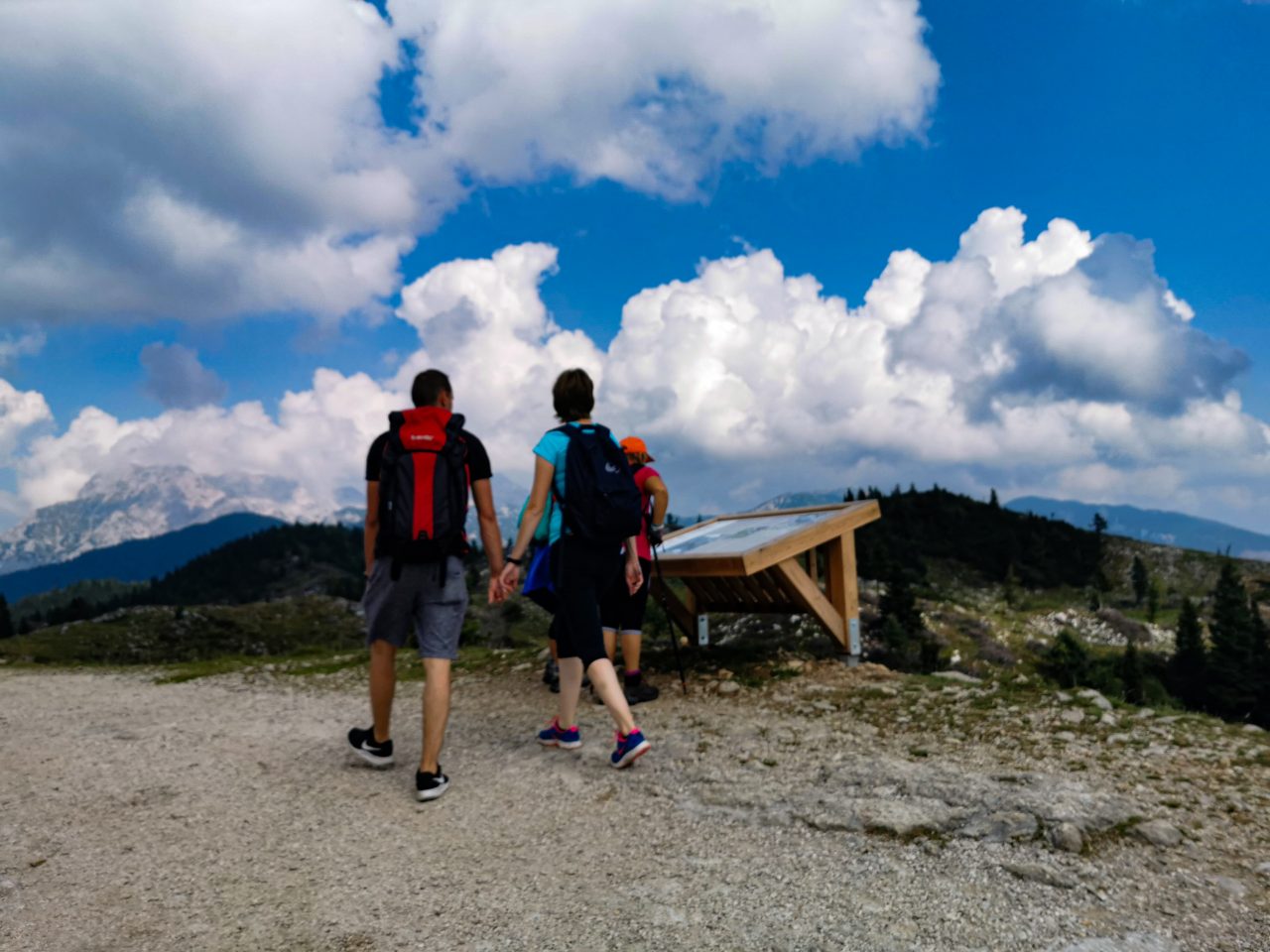 In summer months you can also enjoy a shepherd's lunch at the shepherds' house. When you go to the hills on summer days, take with you, above all, enough liquid, sunscreen and a hat.
Restaurant Zeleni rob is also open every day, offering traditional local dishes like cottage cheese dumplings, bean-sauerkraut stew with sausage, buckwheat mush and other mountain delicacies.
Welcome to Velika Planina!